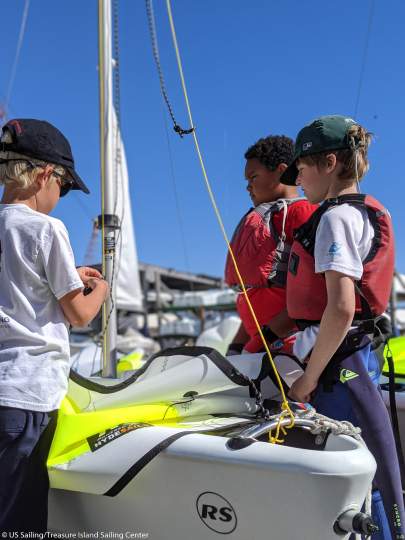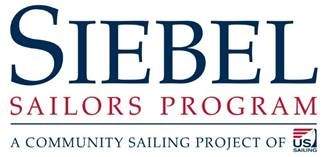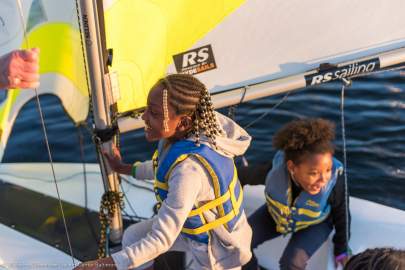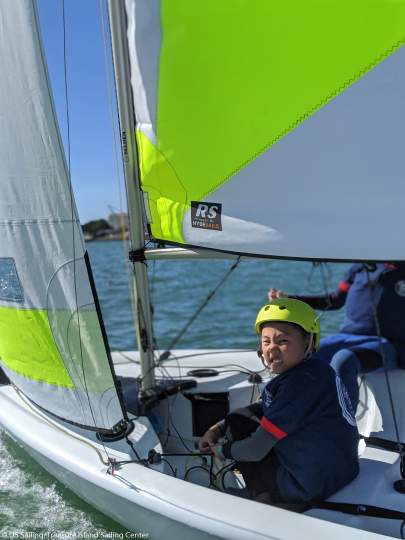 Youth Sailing Foundation of Indian River County is honored that US Sailing has named YSF a Siebel Sailing Support Center - Florida Region. This groundbreaking national program, made possible by a grant from the Thomas and Stacey Siebel Foundation, enables YSF to broaden its impact on the local community, building on our decade-long history of empowering kids through sailing. Through the Siebel program, YSF seeks to reach out to elementary & middle schoolers, eliminating financial and other demographic barriers that would prevent most kids from learning to sail, and engaging a broad range of children regardless of background and means.
YSF Siebel Sailors have exclusive use of six brand new RS Feva's, widely recognized for their excellence as training boats, and specially designed to be kid-friendly and fun. All necessary gear is provided. The program is under the direction of US Sailing coach MacKenzie McGuckin, the designated Siebel Coach for the Florida Region.
Siebel & YSF - Perfect Together
The Siebel Sailors program at YSF gets elementary and middle school kids out on the water in a safe and fun way. Beginners are welcome. Life jackets are worn at all times.
Sailing is much more than you might think: it's reaching balance with the environment; it's developing the ability to analyze; it's experiential learning that remains for a lifetime. Not only are there the obvious health benefits of outdoor physical activity, but sailing also contributes enormously to emotional development and fundamental core values.
And speaking of values, the Siebel Sailors Program is built on these five principles:
Fun - Effort - Respect - Student Voice - Sailing is for Everyone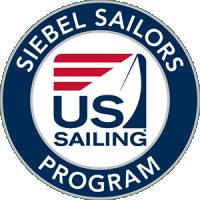 Siebel Sailors Mission Statement
The Siebel Sailors Program seeks to increase opportunity and diversity in the sport of sailing. By providing resources and support to youth sailors from all backgrounds we will develop skilled and life-long sailors who can participate in all aspects of the sport by creating access to equipment, athlete development resources, and expert coaching at public access sailing centers across the country.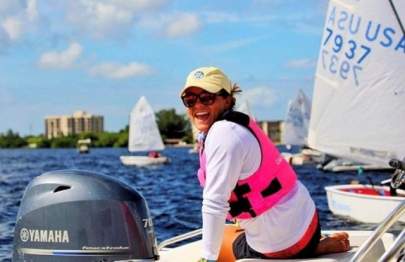 Siebel Sailors Program Origins
The Thomas and Stacey Siebel Foundation was founded in 1996 to support projects and organizations that work to improve the quality of life, environment, and education of its community members. In 2019, they partnered with US Sailing to launch the Siebel Sailors Program, with the goal of increasing opportunity and promoting diversity in the sport of sailing. Mr. Siebel is an executive in the high-tech industry, a sailor, and a philanthropist.
The program is being rolled out nationally and organized into "Regions," each composed of a "Primary Center" and "Supporting Centers." All centers get six new RS Fevas and the support of a US Sailing Siebel Coach for three years. Each region also receives a Zodiac RIB powerboat for the coach to use. After three years, all equipment remains with the sailing centers.
Siebel Squadron
(open to 8 years olds - 13 year olds)
Fall 2021
Tuesdays & Thursdays 3:30pm to 6:00pm
Orientation Sept 7
Sept 14 to Dec 16
Homeschool Siebel Squadron
(open to 8 years olds - 13 year olds that are homeschooled)
CLICK HERE TO REGISTER FOR WAITLIST
Fall 2021
Tuesdays & Thursdays 11:00am to 2:30pm
Orientation Sept 7
Sept 14 to Dec 16