Shelby Race Team
This is a selective group of sailors who travels the Treasure Coast competing in the Opti. The fleet of six state-of-the-art fiberglass boats was donated in memory of longtime YSF supporter David Shelby, and a seasonal fee is charged for use of the boat and more comprehensive instruction. At the racing level, sailors learn the finer details of Opti sailing and are working towards mastering their boat handling skills in all wind conditions. They are taught rules, strategies, tactics, and are expected to travel as a team to local regattas. Team Handbook Spring 2020
Shelby Race Team practice 4 days a week and involve a nominal fee. Scholarships are available.
Questions? Call our office M-F, 9am to 4pm: 772-492-3243 or contact us anytime at info@ysfirc.org.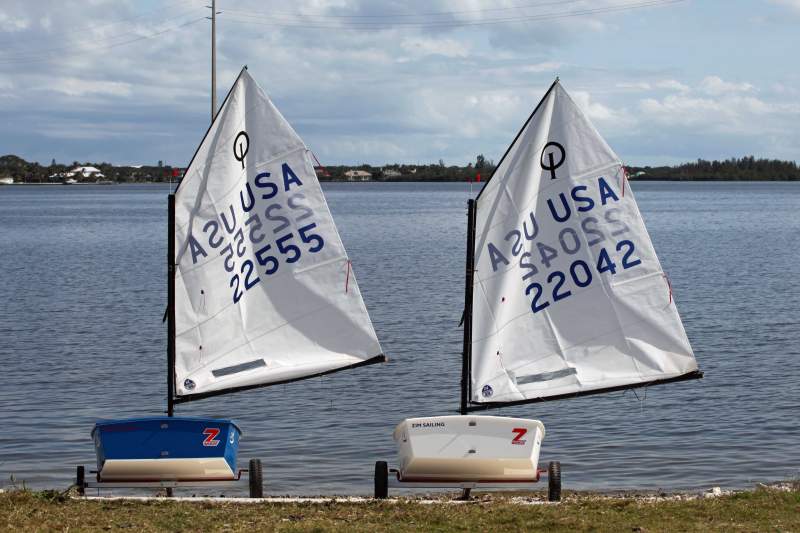 Register for Fall 2021
CLICK HERE TO REGISTER FOR WAITLIST
Grades 3 to 6 only - Students must be 8 years old prior to Sept 1, 2021.
(Grades 7 & up, please check out our JV program )
Enrollment is limited and regular attendance is required.
Equipment required to participate in class:
Closed toe water shoes (they will get wet)
Refillable water bottle
Sunscreen
Sunglasses with lanyard (so they will not be lost in water)
Hat
Towel
Change of clothes
Bag or backpack to carry the above